Jakub Knize MD
is a certified plastic surgeon, and during his practice he also dealt with surgery and traumatology. He is currently a plastic surgeon in the OB Care team and also at the Department of Plastic Surgery at the Royal Vinohrady University Hospital, where he also works as an assistant for teaching future doctors at the 3rd Faculty of Medicine. He has answered us a few questions and you can enjoy it below.
What are current trends in plastic surgery?
Plastic surgery as such is today a wide field of medicine. Among others, it includes hand surgery, addressing acute (i.e. traumatic) and chronic hand injuries, and reconstruction surgery, focused on procedures such as breast reconstruction in mammary gland cancer survivors. Aesthetic surgery is a branch of plastic surgery that largely overlaps with reconstruction surgery.
Similar trends can be observed in all branches of plastic surgery. Hand surgery addresses some conditions with less invasive endoscopic procedures.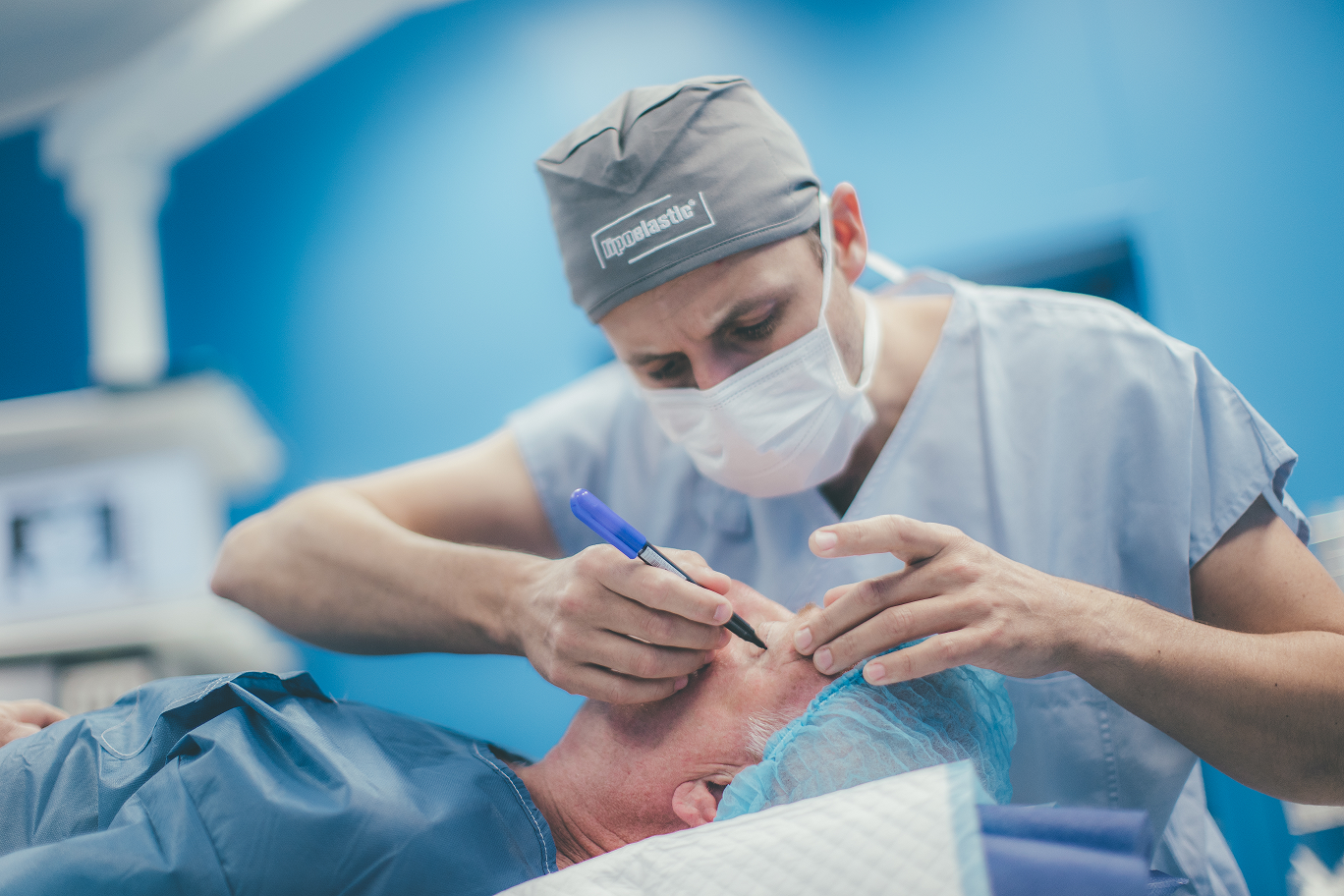 Hand surgery is closely connected with physical therapy, currently promoting frequent and active exercise. The insertion of breast implants following mastectomy has been a gold standard in breast reconstruction surgery for years, but other reconstruction methods are now increasingly being used in indicated cases. These include flap procedures using the patient's own tissue and autologous procedures, where breasts are enhanced or reconstructed using fat transfer. The latter approach also offers great benefits in aesthetic medicine. Fat transfers are increasingly being used in breast augmentation and modelling. Autologous fat is removed from the patient's body during liposuction and can be transferred to the breasts or other regions. Fat grafting belongs to a group of procedures called body contouring.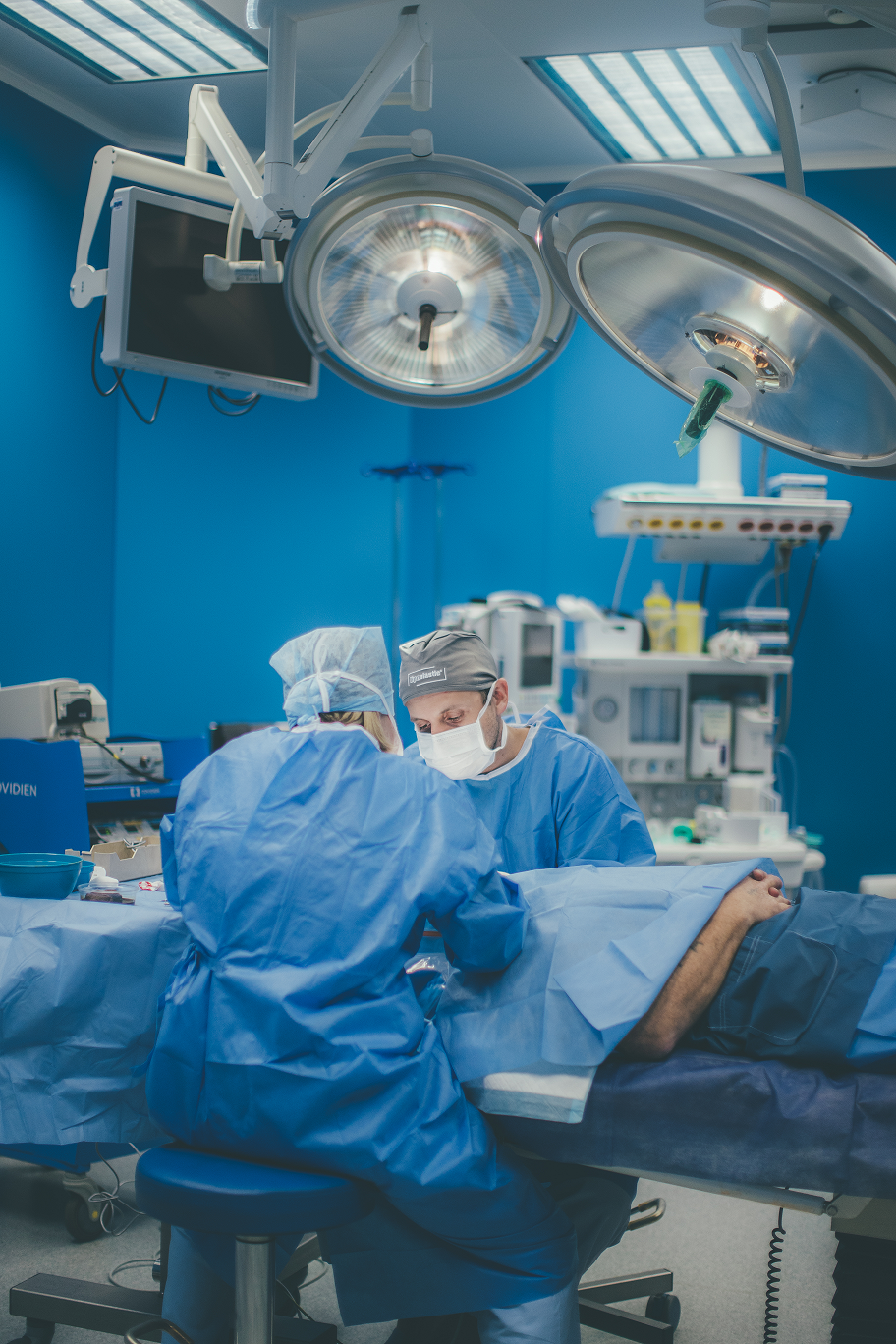 What procedures are performed at the OB Care Clinic?
We perform the standard array of procedures, both in local and general anaesthesia. There are cosmetic corrections like drooping eyelid surgery or cosmetic ear surgery (otoplasty). Corrective surgeries also include various forms of liposuction, abdominoplasty and breast and chest surgery options for women and men. Women can choose to undergo breast reduction or uplift, where saggy breasts resulting from nursing or age-related changes are reshaped. They are lifted and remodelled to appear more youthful.
Cosmetic breast enlargement (augmentation) using silicone implants is very popular. Among aesthetic surgeries for men, we mostly encounter dropping upper eyelid correction. Many men also choose to undergo mammary gland reduction (male breast reduction). Our clinic serves a wide spectrum of clients of all ages. We base the upper age limit for cosmetic surgery on the specific person's biological age, rather than setting a general rule. All clients need to be in full health to undergo any procedure at our clinic.
Have you ever encountered an unusual requirement for plastic surgery?
Some patients come with unrealistic expectations. This applies to abdominoplasty in morbidly obese patients, where the person's general condition or a local finding mostly make this type of procedure impossible. Obesity significantly increases the surgery risk and impairs the healing of large surgical wounds. These people often suffer from obesity-related diseases, which makes the operation risk very high. It is also necessary to first lose weight to make the surgery technically feasible and reduce the risk.
There are many nutritional and dietary therapists available today. If the patient struggles to lose weight with conservative treatment, that is when bariatric surgery comes into play. A morbidly obese patient must be examined by a multidisciplinary team of physicians to be indicated for weight-loss surgery on a part of their gastrointestinal tract. Thanks to this, most patient manage to lose weight and improve their overall health. Imperfections such as sagging skin can then be addressed by aesthetic surgery.
What do you think the future of plastic surgery will look like?
I think we will continue to strive to make corrective procedures minimally invasive, with faster wound healing and recovery. Concerning plastic surgery as a whole, I see ongoing trends of microsurgery, tissue transplantation (including autologous fat transfer) and possibly tissue engineering. New technologies are likely to advance the development of robotic or even distant surgery, where the surgeon does not have to be present in the operating theatre. This also applies to disciplines that are closely related to plastic surgery. For example, limbs are increasingly being substituted with bionic prostheses.