Anatomical breast implants by MENTOR are becoming increasingly popular. More than half of women globally have chosen implants by MENTOR. This is the most popular of anatomical implants on the market today. Why? They are safe, both in terms of quality and in terms of the final effect. Anatomical implants by MENTOR draw on decades of experience and research. One of the world's leading manufacturers, MENTOR has long been observed in clinical trials and has been awarded FDA certification.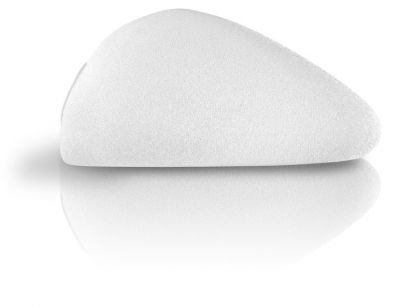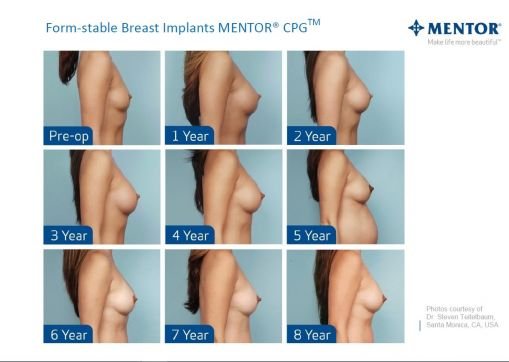 Beautiful natural breasts
The inspiration for anatomical implants by MENTOR is the young, full chest. The sign of young breasts is firmness with nipples pointing slightly upward. In order to obtain the desired augmented shape of the breasts with the optimum location of nipples, Mentor developed a specific design with an ideally placed highest point projection (i.e. the point in the nipple). Characteristic for MENTOR anatomical implants is fullness and volume in both the lower and upper quadrant, which depends on the height of projection.
Anatomical implants by MENTOR gently lift the breasts, thus correcting the problem of slight sagging. Thanks to their natural appearance, they are also useful in correcting slight asymmetry of breasts.
From the wide range of sizes and profiles, one can always choose an implant to suit individual patient needs. You can choose from 122 types of implants.
Long-term effect
So that the new look of the breast will be retained as long as possible, anatomic implants are filled with a patented MENTOR MemoryGel®. With this "memory" gel, anatomical implants hold their shape for a long time. If the anatomical gel implant is too soft, the shape of the breasts could be "melted" and the desired youthfulness would eventually disappear. More then 2 milion women around the world have chosen breast implants with MENTOR MemoryGel®.
Safety proven by clinical studies
Ten years of extensive clinical trials and FDA certification makes anatomical implants by MENTOR the most verified on the market. Mentor is founded on quality and safety and is the first manufacturer of breast implants to receive European CE certification.